PATRICIA Taylor and I hit the road and began going through the list of roads recommended by locals to travel down and get a taste of what many of them experience each day.
We started by going as far as we could down the Merriwa-Willow Tree Road and following the rain, another section of the road has washed away. We were amazed at how thin the tar on the road was and went a long way to explaining why it is not standing up. It was about 3mm thick and that is probably being generous.
We also noticed a fair few dead trees along the road, which might be great habitat for some animals, but pose a risk to drivers if they fall not just on them, but also if they block the road and people can't use the road. Sue Abbott who is also running for Council has been trying to get a tree policy through Council and wants a full time arborist on staff, so that they can better identify trees which do need to come down for safety and ensure the trees we do have a kept healthy. Considering how many trees are in the Shire, it would be a wise idea and something both Patricia and I would support.
We then headed down Cullingral Road, I had been down there just a few weeks before and in fairness I think there has been a grader over it since then and some repairs, but since the recent downpour there have been parts of the road which has washed away. Again we found the layer of tar was very thin and you can see on the tarred parts of the road how easily it breaks away.
The speed Patricia was able to travel and the aerial on the front of the bull-bar give a sense of how rough or smooth the road is. There were plenty of potholes and corrugations and we understand how locals have experienced having their aerials snap off after using the road so regularly.

Next we drove down Forest Reserve Road, which was amazing! Every time I have driven down this road it has been amazing smooth, but I expected things to be different after the heavy rains, but shockingly it was still the gold standard of gravel road it had always been. Patricia managed to get the speed up to a comfortable 60km. The aerial on the bullbar wasn't wiggling at all and we kept waiting for corrugations and potholes, but we didn't come across any. If Forest Reserve Road was the standard for local roads it would be magic. It easily puts the local tarred roads to shame. I wonder why this road is able to be kept in such incredible shape, while so many others are so problematic?
We then made our way to Cassilis. The trees lining the road going into Cassilis look fantastic and it is a really picturesque village. It was nice to see plenty of water in the river. There are plenty of small towns which have great parks leading down to rivers and they are a nice draw card for tourists. The Royal Hotel in Cassilis has a great reputation for its food and it is lovely to see such an historic building being well cared for and enjoyed. We had a fantastic lunch and chatted to a few locals about what they love about living in Cassilis and what they'd like to see for their town.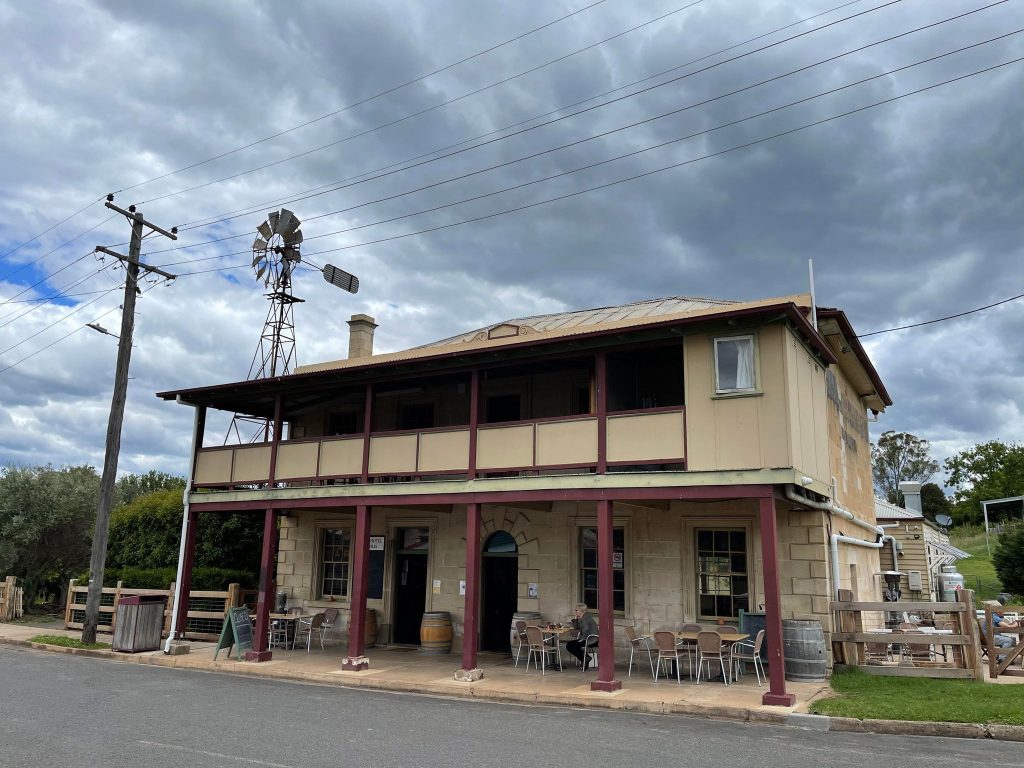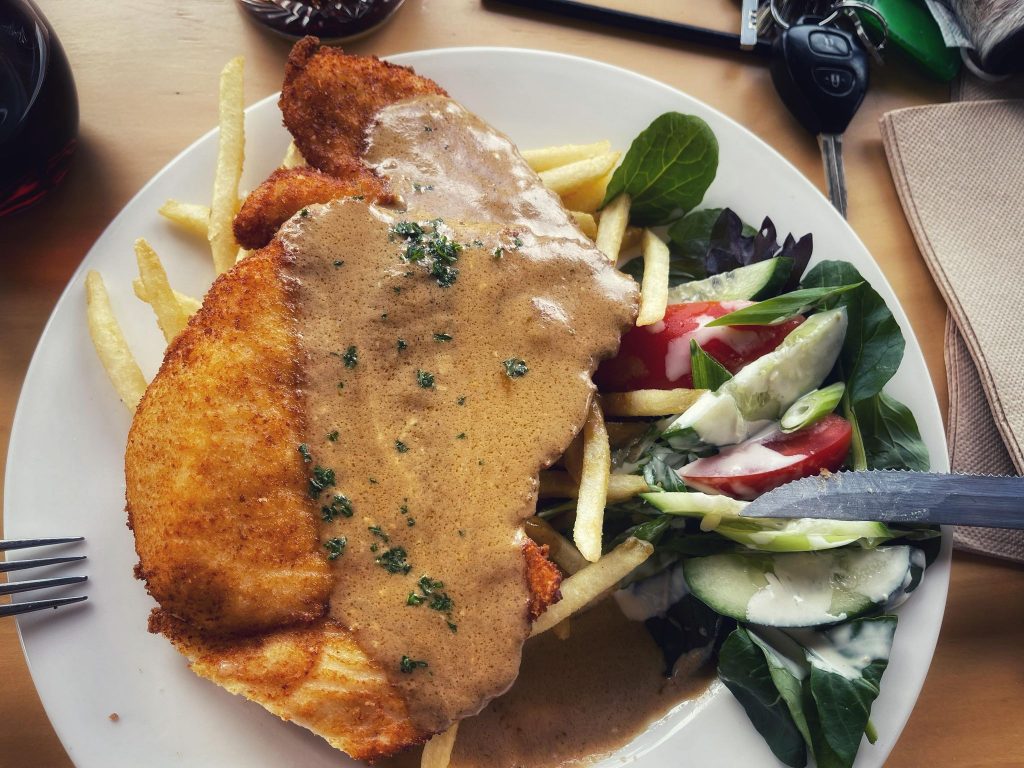 Our next road on the list was the Cooba Bulga Road. It took us 45 minutes in a 4WD to travel the 23 kilometre trek! It blew our minds that one mum we spoke to drives it four times a day to do the school run. There are seven school aged children living on the road, representing 70 percent of the students at the local Cassilis primary school, but they can't catch the bus, because the bus can't get down the road and we can now understand why.

We'd been set the challenge to go all the way to the end and we did. We were glad to have a break before travelling back down the road and had chat to Trevor, Vanessa – we'll take you up on that cake next time we are down there! Considering Trevor has to take horses down the road, we don't know how they do it. They must be the most placid horses to ever get on a float and to be able to remain standing travelling down that road is mindblowing.

What's next?
After we finished Cooba Bulga Road we made our way back. But we have a long list, on a spreadsheet, which we will keep marking off and we will keep posting on where we have been.
We came away seriously concerned about the state of the roads and worried for the locals who rely on them, not just for their hip pockets with car repairs, but also for their safety. The disrepair of roads is huge, but we need to start addressing the inequity, kilometre, by kilometre.
We've been speaking to people, people who use the roads, people from other areas who design and build roads and people at other shires about how they approach and prioritise their roadworks, there are plenty of ideas for how we can do better with what we have. A common theme is the roads are not being done properly in the first place, the bases have eroded and the roads aren't being ripped merely graded. We've also been advised by quarry owners that Council refuses to pay the going rate for gravel, which is why gravel is not being used,but this seems nonsensical. Sure it might save money, not buying gravel, but the roads will keep getting worse if we just keep applying band-aids. The tar is literally 3 to 5 millimetres thick, where we can find it and you don't need to be an engineer to work out why that's a problem and with the water which is around at the moment it's easy to identify where drainage hasn't been done. We can't say the Merriwa-Willow Tree Road was just a mistake, the government didn't sign off on it, because it wasn't built to basic specifications. And I am also aware of a letter sent to Council, before construction began, warning them about why the design and construction was flawed, which was ignored. In looking at so many roads around the Shire, the issues with design and construction aren't one-off, they are fundamental problems across how things are being done.
Apart from the road construction being reviewed, the prioritisation of roads needs to be reviewed. When people are telling us there has been nobody from Council down their road in two years how can they have a realistic understanding of the roads. We've been told the roads are prioritised on factors such as how many people live on the road and if it is a school bus run. And I understand that to a point, but that shouldn't mean if you live on a quiet road it will always be near unusable. In terms of the school bus run, there are seven school children on the Cooba Bulga Road and only 10 at the local school, but the school bus can't even get down there. So why isn't it a priority? There has been some great advice given to us from other rural Shires on how they have tackled their roads better and we need to start learning from others, not throw our hands in the air and say it is a funding issue. We need to start by doing better with what we have. The roads won't change overnight, but we have to make a start, do things differently and do things better, because the people who live here and pay rates deserve better.
If you want a different approach to how our roads are maintained, the change begins on December 4 and it is your choice if you think it's time to do things differently.
Kind Regards,
Elizabeth Flaherty and Patricia Taylor.