People across the Shire have loudly voiced their frustrations at the huge spends in Scone, while other areas are neglected and even the overwhelming majority of Scone residents haven't supported the over-capitalisation of major projects in Scone.
But if you think Council couldn't possibly have any more grand schemes to overspend on things people don't actually want in Scone, think again.
Council has purchased land in the new industrial estate to link it to the old industrial estate and build a multi-million dollar overpass for trucks on a Tuesday! I wish I was kidding.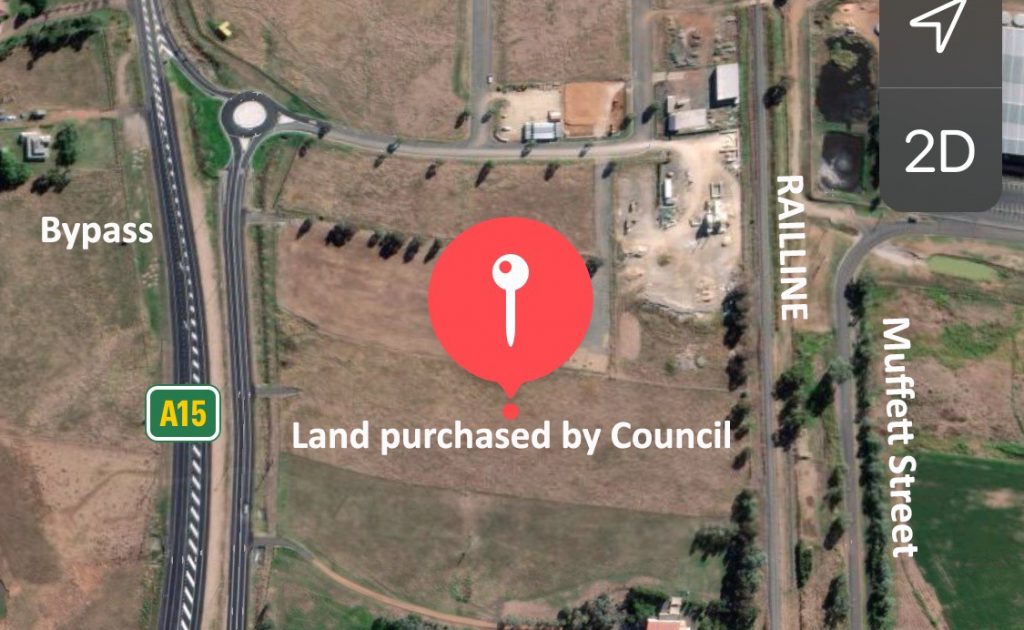 Council's argument is they don't want smelly cattle trucks heading to the saleyards on a Tuesday and ruining the atmosphere of the main street.
I tried to point out on a map, to the then general manager and now former Mayor that there were already two rail crossings in the area, which were old travelling stock routes.
I questioned why we could not simply improve the safety of those level crossings with lights and boom gates for the trucks to pass from the new to old industrial estate, instead of spending millions on an overpass for trucks going to the saleyards on a Tuesday? I thought that would solve the problem and at a dramatically reduced cost.
But I was told they considered my solution that unviable for two reasons:
1: They claimed there would be so many trucks on a Tuesday going to the saleyards, that if a train came through, and the (apparently) huge onslaught of truck traffic had to stop at boom gates, they would bank up and block the highway.
2: They claimed the rail crossings didn't actually exist anymore, even though I could see them plainly on the map and had driven out to see them in person. I questioned if they didn't exist why had they recently been opened as an emergency crossing when a train had broken down? They claimed that while they could be used in an emergency, they were not technically there. I begged to differ, I mean how can they exist in an emergency but not otherwise exist?
I understand the government strategy to close or improve the safety of level crossings across the country. But since there could be lights and boom gates installed (at a far cheaper price than an overpass) then the safety issue was addressed. I also argued that if we improved the safety of one, we could officially close the other one, hence reducing the number of rail crossings.
The GM and Mayor remained unconvinced and maintained their zeal for a multi-million dollar overpass for trucks on a Tuesday in Scone.
So if you think Council could not possibly waste any more money on over-capitalised projects for Scone, think again.
If I am on Council with a majority of like-minded people I will NOT be voting for such a ridiculous solution for trucks on a Tuesday and I will be pushing for simply installing lights and boom gates on one of the existing crossings.
Remember, the current Council purchased this land because they remain committed to this project, notably Lee Watts and Sue Abbott do NOT support the plan.
Think carefully when you vote, because your vote will determine if that project goes ahead.
Here is who I recommend you vote for: